Lent for Everyone: Matthew
Adults Class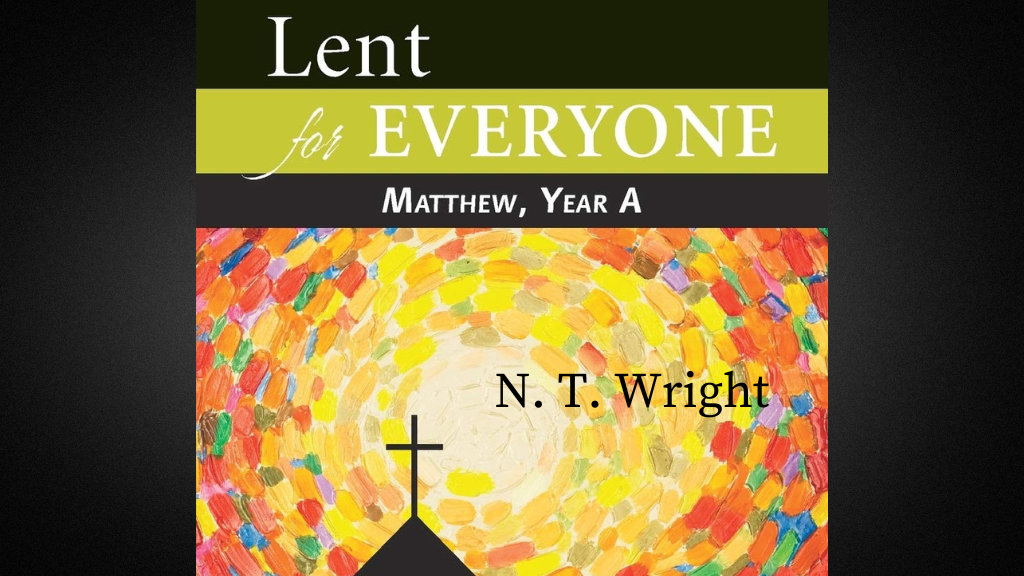 In this Lenten class, we will read and discuss this inspirational daily devotional by popular biblical scholar and author N. T. Wright. N. T. Wright provides his own scripture translation, a brief reflection, and a prayer for each day of the season, helping us consider how the text is relevant to our lives. By the end of the book and the class, we will have been through all of Matthew. Join us for this class to help make your journey through Lent a period of discovery and growth.
Copies of the book will be available to purchase for $10.
Taught by Rev. Jeff Pearson and Travis Bauer at 10:45–11:45 AM on Sundays, February 26 – April 16. The class will not meet on March 5 and April 9. This is a hybrid class offered both in-person in Room 214 and on Zoom.