Easter 8am Traditional Service
All Church New Here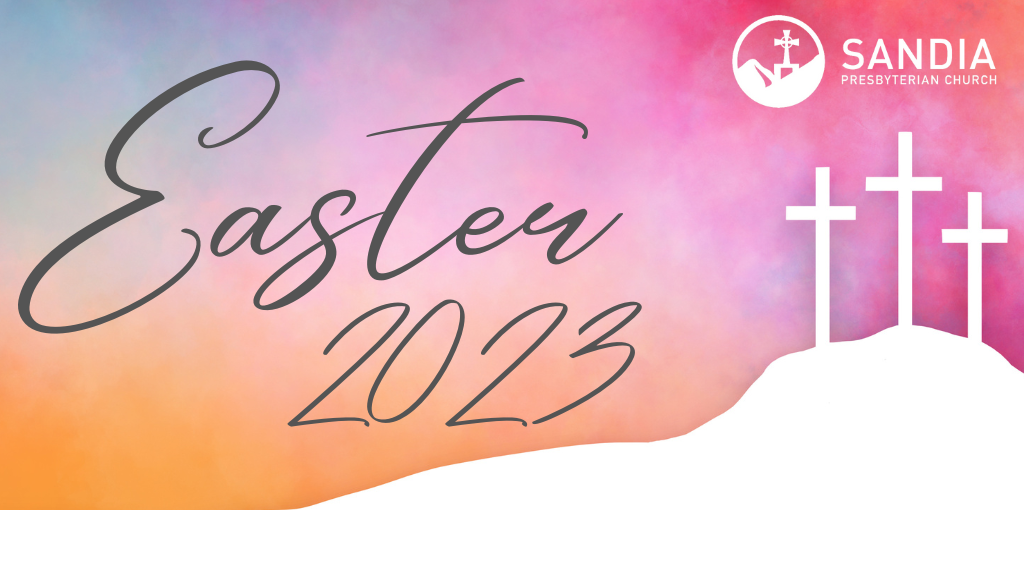 Join us this Easter!
We are excited to celebrate the Resurrection of Jesus Christ this Easter Sunday, April 9, and we would love to have you worship with us. The Lord is risen! He is risen indeed!
Easter Service Times
8:00am - Traditional Worship Service (Sanctuary, no childcare)
9:30am - Traditional Worship Service with Livestream (Sanctuary)
11:00am - Contemporary Worship Service (Sunrise Chapel)
Easter Egg Hunt with Goodies for all children during the 9:30am & 11am services
No childcare or children's programming during the 8am service.
Join us for these other Holy Week events:
Maundy Thursday, April 6: 7pm Communion Service
Good Friday, April 7: Stations of the Cross, 1-3pm
Sandia Presbyterian Church
10704 Paseo del Norte NE
Albuquerque, NM 87122-3112
Contact Info
Phone: (505) 856-5040
Email: spc@sandiapres.org