New Member Inquiry Class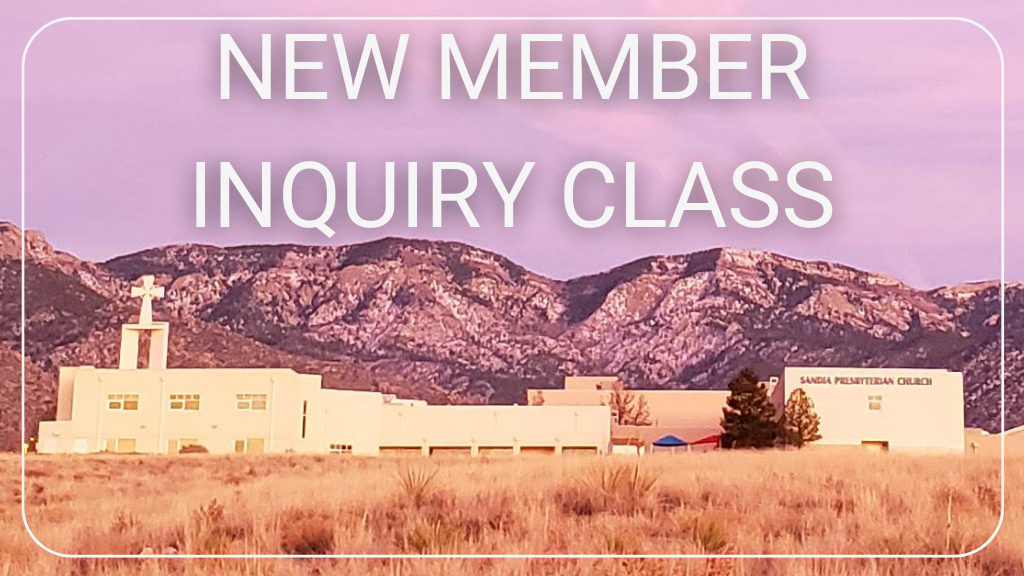 Come to our next New Member Inquiry Class Sundays April 16-30 from 4-6pm! Twice a year, we offer potential members and those who just want to know more about our church an introduction to Presbyterianism in general and our congregation in particular. Our New Member Inquiry Class is designed to orient you to what we believe and how to get involved in our congregation. The class is held on three consecutive Sunday afternoons from 4-6pm, with childcare available if you need it.
Contact Mary Reith at to be added to the RSVP list.