Isotopes Baseball Game Outing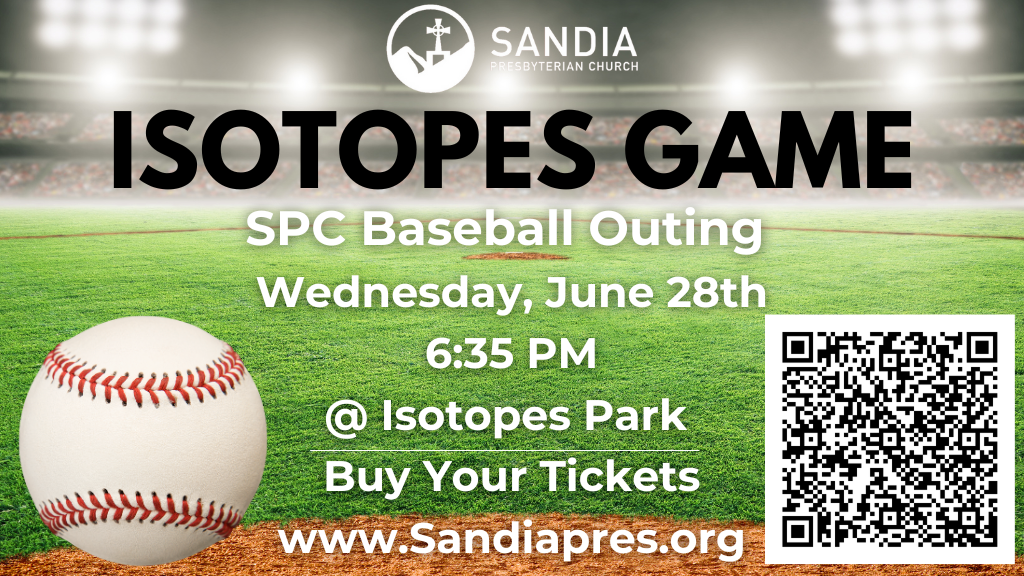 Let's attend an Isotopes game together!
Wednesday, June 28, 2023, 6:30pm- 9:30pm.
Come join us for a churchwide night at the Isotopes game! We have reserved group seats for a night of fellowship and fun. Tickets are $14.50 per person and must be purchased by June 11th.
Email Krista Peterson with questions at .